Bhubaneswar:The Odisha  State Coperative Bank (OSCB) and two of the District Central Cooperative Banks(DCCBs)–Mayurbhanj and Bolangir– in Odisha are facing closure.
The Nabard has repoted that the CRAR of these banks have plunged below 9%, the s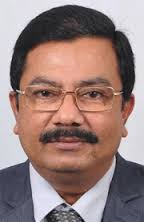 tipulated guideline of RBI for retaining banking license. The report said that these banks need a total of Rs 38 crore capital infusion by March 31,2017 for their survival. While the capital requirement of OSCB is Rs 30 crore, that of the Mayurbhanj and Bolangir DCCBs are Rs 5 crore and Rs 3 crore respectively.
The Nabard' Odisha regional office chief general manager(CGM), KC Panigrahi, has urged the state governme to make a provision of Rs 151.81 crore to bail out the ailing cooperative banks. While Rs 38 crore capital infusion is required to save the OSCB and the two DCCBs from closure, Rs 113.81 crore is required to cleanse the accumulated losses incurred by 7 of the DCCBs in the state, he has stated.
The DCCBs' accumulated losses by March 31, 2016 –Aska(Rs3.36crore), Bolangir(Rs46.53 crore), Bank(Rs 8.78 crore), Bhawanipatna(2.97 crore), Mayurbhanj (Rs 2.65 crore), Sambalpur(Rs43.81 crore) and Puri-Nimapara(Rs5.71 crore). The Rs 113.81 crore chipping in by the state government is required to maintain its 25% equity in the cooperative banks as stipulated by the Vidyanathan Committee recommendation.