NILACHAL ISPAT NIGAM NOT FOR SALE: SAYS MMTC CMD VED PRAKASH
Bhubaneswar:The MMTC Ltd. Chairman-cum-managing director, Ved Prakash, has alluded the fear of third party takeover of the Nilachal Ispat Nigam Ltd.(NINL). He assured that the MMTC is not going to sale its stakes in the NINL, the company which owns a 1.1 million tone per annum (mtpa) steel plant at Kalinganagar in Odisha's Jajpur district.
" We have special relationship with this plant and we are firmly committed to this plant", said Ved Pr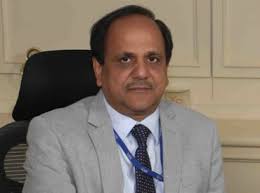 akash. "We have built the plant and groomed it over last 12 years", he said aserting, " We are not going to sale our stakes in it".
In NINL, while the MMTC holds 49.78% stakes, National Mineral Development Corporation(NMDC) has12.87 % equity. Two Odisha government concerns IPICOL and Odisha Mining Coporation(OMC) together hold 27% stakes.
Negotiations were there for takeover of the NINL by several Central-sector PSUs and private steel companies in the recent past. SAIL and Vizag steel plant Rastriya Ispat Nigam Ltd.(RINL) were keen to take over the NINL's Odisha plant.
However, the deal could not be materialized because of absence of firm raw material linkage. Even though a captive mine was allocated in Koida sector in Sundergarh-Keonjhar districts of the state, the same was not coming forth due to various hurdles.
Now with the captive iron ore mines coming in, Nilachal Ispat Nigam Ltd. (NINL) steel plant suddenly has become attractive for its suitors.
The government of India has proposal to divest 15% stakes in MMTC. In that case, now MMTC stakes have become pricy in the market.
Meanwhile, NINL plant is set to attain 100 capacity utilization from July, 2017 onwards. The plant which is now producing pig iron and steel billets will go for value added products like bars and wire rods. The company is also proposing to invest Rs 25,000-30,000 crore to ramp up the capacity to 5 million tones by 2025..
The MMTC CMD, Ved Prakash, who was here on January 24, 2017, met the chief minister, Naveen Patnaik, and appraised him about the future plans and programmes of the NINL.
NINL is going to sign the mining lease agreement by the end of this month after making out payment of Rs 186 crore to the Odisha government towards the mines.
The Koida mines, which spreads over 875 hectares and promises 110 million tones of quality iron ore reserves, is expected to be operational by March 2018. The mine would produce 2 million tones per annum to start with.
The mines, which has been valued at Rs 20,000 crore by SBI, is going to turn the fate of the NINL. The captive mines would help in saving upto Rs 200 crore per annum for the company. Importantly, the bankers are willing to extend loans for the expansion project. SBI has agreed to sanction Rs 150 crore in favour of NINL.