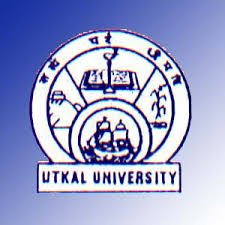 Bhubaneswar: Dharmendra Pradhan, the union petroleum minister is a proud alumni of Utkal University. But, ironically his political accomplishment has now made him a  pariah in the campus.
To keep Pradhan out of the campus, the Utkal Univeristy saw to it that the inaugural ceremony of an  international conference be held outside the campus though the other sessions of the conference be hosted by the university in the campus.
The Utkal University in collaboration with Institute of Media Studies, a private educational institution, organized an international conference on Indian Cultural Heritage: Past, Present and Future . While the  Indian Council of Cultural Relations(ICCR) was supporting the initiative, the OdishaLive of Nilambar Rath  was a knowledge partner to the conference.
However, the three-day conference, which concluded on March 20,2017 was mired in a controversy.
As per the original plan, the conference was scheduled to be held in the university campus.  Everything was going well till the university administration was of the impression that the vice president of India is going to grace the inaugural ceremony of the conference. But, the moment it was known that the union petroleum minister Dharmendra Pradhan is going to inaugurate the conference, excuses were built up not to allow the campus for the inaugural function. Failed to pursue the university administration, the organizers shifted the venue of the inaugural ceremony to the Institute of Minerals and Meterials Technology (IMMT) campus adjacent to the Utkal University.
Interestingly, while the inaugural function was shifted to IMMT auditorium, the plenary sessions were held in the DDCE auditorium in the Utkal University campus during the next two days.
Peeved over the issue, the union minister in his inaugural speech gave a piece of his mind.
Interestingly, the Utkal University vice chancellor, Ashok Das, who was supposed to preside over the  inaugural function, was conspicuous by his absence.
Sources close to Das said by allowing the union minister to enter into campus the vice chancellor did not want to displease the Biju Chatra Janata Dal leaders who are now ruling the campus. " As such the campus is witnessing violent clashes in recent years over student politics and Pradhan's entry into the campus would certainly provoked another bloody clash between the two groups of students ", said the sources.
The excuse of the vice chancellor not to attend the inaugural ceremony was that he did not want to share the dais with Upendra Padhi, the director of Institute of Media Studies on the ground that Padhi's  institute has been de-affiliated by the university for various reasons.