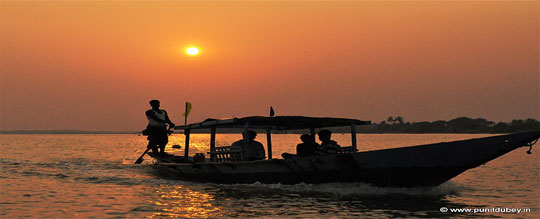 Bhubaneswar: Odisha government is going to enact Odisha Regulation of Fishing and Fisheries in Chilika Act, 2017 with a view to protect the Asia's largest brackish water lake in the state.
The state cabinet  chaired by chief minister Naveen Patnaik Tuesday accorded its approval to the draft bill of the Act.
The state chief secretary, AP Padhi,  said that the Bill for the Act will be introduced in the monsoon session of the state assembly, slated to begin in August, next. He said the Act will protect the Chilika lake from indiscriminate fishing and other commercial activities. However, it will safeguard the interest of the traditional fishermen depending on the lake.
The lake was virtually become a free water body for the prawn mafias.
Stating that the Act has provision of imprisonment upto 7 years for violation of the laws, the chief secretary said that the Chilika Development Authority (CDA) has been empowered to enforce the Act.