Bhubaneswar: The East Coast Railway (ECoR) general manager, Umesh Singh, is confident of doing well during the current fiscal.
"ECoR will do exceedingly well this year also, as confirmed from the results of the 1st quarter of current fiscal", Singh said.
In terms of freight loading and revenue, ECoR became the second best zone over Indian Railways. ECoR registered a record loading of 177.43 million tonnes and transported 95.97 million passengers during 2016-17. In the originating earnings, ECoR stood at Rs. 17773.72 crores. The operating ratio of ECoR stands at 53.78 %, which is one of the best among the 17 Zonal Railways.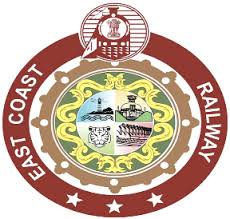 The general manager said during the April-June period of 2017 many passenger amenities related work has been done. ECoR has run 463 special trains and augmented 914 coaches in regular trains to clear waitlisted passengers. Two new stations,Bolagarh and Nayagarh, extension of two train services,passenger train from Rajsunakhala to Bolagarh and then to Naygarh, UTS at Nayagarh Town, FOB at Jharsugda Road station, and also additional platform sheds at 12 stations were achieved. Free Wi-Fi facilities have been extended to Sambalpur & Vizianagaram.
Contract has been awarded for setting up of three mechanised laundries under BOOT model at Bhubaneswar, Puri and Visakhpatnam Coaching depots for facilitating supply of superior quality cleaned linen to passengers.
The specially-designed Vistadome coach with large glass windows and an observation lounge from Visakhapatnam to Araku valley hill station has been introduced in daily service since April 2017.
Stating that ECoR is focusing on connecting the unconnected areas and taking railways to smaller towns and backward regions, the general manager said, during the year 17-18, Bolagarh-Nayagarh section (11.30 Km.) of Khurda Road –Balangir new line was commissioned in June 2017. Doubling projects like Tokopal- Bodearapur section ( 5. 60 Km) , Dilimili- Silakjhori section ( 11.40 Km) and Bodearapur-Dilimili section ( 11.20 Km) along with Railway Electrification work of Kirandul- Jagdalpur Doubling Project , Bhubaneswar New-Mancheswar section (6.66 Km.) of Khurda Road- Barang Doubling project , Chudangagarh –Bhubaneswar New section (6.04) of Raj Athagarh-Barang Doubling project,  Hirakud-Godbhaga section (8.60 Km.) of Sambalpur-Titlagarh- Doubling project , Chilikdhara-Harichandanpur-Nilakantheswar-Sitabinj section (32 Km.) & Naranpur-Keonjhar-Porjanpur section (25.83 Km.) of Banspani- Daitari –Tomka –Jakhapura doubling project, Titlagarh-Muribahal-Kantabanji  section (31 Km.) of Raipur-Titlagarh doubling Project   were  commissioned during the current fiscal.
The project works of Vadlapudi POH Workshop, MEMU Shed at Khurda Road and Multi-Disciplinary Training Centre at Cuttack is progressing well as per schedule.