Bhubaneswar: The Central-sector Nalco is aspiring to become a Rs 31,248 crore company by 2032.
The Nalco CMD, Dr.Tapan Kumar Chand, said that Nalco has prepared a long term corporate plan to position itself in the growth trajectory with 1.73 million tonne of aluminium commanding a market share of 32% by 2032. He said the growth plan has been prepared by globally reputed consultant KPMG for Nalco.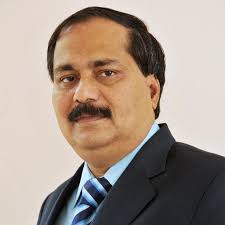 The CMD said, in the medium term, the KPMG plan projects Nalco to become a company with Rs18,171 crore turnover by 2024 with 1.05 million tonnes of aluminium.
The public sector aluminium behemoth has achieved highest ever gross sales turnover of Rs. 7,933 crore and has posted a net profit of Rs. 669 crore in 2016-17. The company recorded 6.825 million tonnes production of bauxite, – 2.1 million tonne alumina hydrate, and  3.87 lakh tonnes of aluminium. The power generation from the captive power plant was 6066 MU.
Nalco has signed an MoU with the union ministry of mines for the year 2017-18 accepting a production target of 4.4 lakh tonnes of aluminium. The target for bauxite is  6.825 million tonnes and that for alumina is  2.1 million tonne . The company is aiming at achieving a forest earning of Rs1158 crore during the year.
Dr.Chand said that Nalco has signed an MoU with Neyvali Lignite Corporation of India Ltd.(NLCIL) to form a JV company with equity participation of 49:51 for establishment of a 3×800 MW super critical pit-head thermal power plant in the first phase in Odisha's Talabera. Stating that the JV company GACL(Gujarat Alkalies & Chemicals Ltd) -Nalco is putting up a 2.7 lakh tonne per annum (tpa) caustic soda project at Dahej in Gujarat, he said package finalisation and land sub-lease process for the 1936.90 crore project is under way.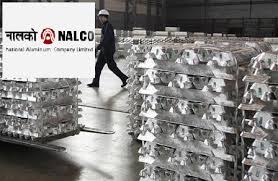 The CMD revealed that EPCM has been finalized as technology provider for the Damanjodi refinery expansion programme. The company is adding 1 million tonne to the 2.375 million tonne per annum (mtpa) alumina refinery at Damanjodi in Odisha. Nalco is putting up a new smelter in brownfield with capacity more than the existing one, he said. According to him activities for forest and environment clearance for combined Utkal D & E coal blocks are in process.
Set up in 1981, Nalco has been consistently making contribution to the economies of the Centre and the state through export earnings (2ndhighest foreign exchange earner among CPSUs), payment of dividends (as high as 56% amounting to Rs.541 crore during 2016-17, share price doubled in last two years), taxes and duties(Rs.25,000 crore till date), employment generation(more than 16,000 direct employments and many more indirect) and regional development (spectacular development in Damanjodi and Angul).