---
Kalinganagar(Jajpur): Over 70 ancillary firms from Jharkhand, West Bengal, Andhra Pradesh, Kerela and Maharastra expressed their keenness to invest in down stream industries in steel and stainless steel in the state. These firms are interested in equipment manufacturing, foundries, flat/cold rolled products, fabrication, machining and precision equipment, appliances & white goods, auto components, fasteners and kitchenware.
At a downstream industry meet held at Tata Steel and Jindal Stainless Ltd. premises here on Tuesday, the state industries principal secretary, Sanjeev Chopra, told the potential investors that the state has put in place a comprehensive strategy to accelerate the growth of downstream sector with committed feedstock as well as common facilities.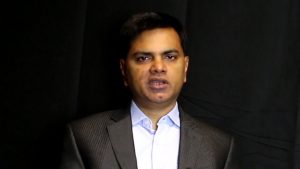 Chopra said: "A special category has been given to downstream sector in the state's industrial policy and there is great scope for the growth of the sector in the state. This is an opportune time for the industry to closely look at setting up base at Kalinganagar industrial region. Nearly 10% of the land for large projects has been earmarked for setting up ancillary and downstream industrial facilities. Additionally, basis the nature of investments, the state will provide host of fiscal incentives including power subsidy and various other non-fiscal incentives to the downstream companies."
Speaking about the industrial ecosystem created for the downstream industries in the state, the CMD of Idco, Sanjay Singh, said "Ancillary and downstream industry in metal sector is a priority sector for the state. In order to give a boost to this sector, government of Odisha has developed investment regions and industrial parks including Kalinganagar National Investment and Manufacturing Zone, Downstream Aluminium Park at Angul, Downstream Steel Park at Angul and Stainless Steel Industrial Park at Kalinganagar. These investment zones and industrial parks have been planned in such a way that the downstream industries will have a committed feedstock from the mother plants in the vicinity in addition to world class infrastructure and a vibrant business ecosystem."
Singh informed that according to the norms of the state government, anchor industries are entitled to capital investment subsidy, which is to the tune of 25% of investment made in plant and machinery. Pioneering in single window clearance procedures, Odisha's Single Window Clearance Authority is also committed to review and dispose all investment proposals in a period of 30 days, he added.
After coming up of mega steel plants in the state, the state government has shifted its attention to downstream industries in steel and stainless steel sectors. The steel plants of  Tata Steel, Jindal Stainless Ltd (JSL), Jindal Steel & Power Ltd and Bhushan Steel will ensure that there is no dearth of raw material for the downstream metal sector in Kalinganagar.
Odisha is the largest stainless steel producing state in the country and has 20% of the country's crude steel making capacity.