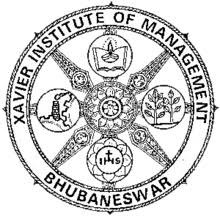 Bhubaneswar4: India's one of the top B-Schools, Xavier Institute of Management, Bhubaneswar, (XIMB) is hosting Business Excellence Summit to celebrate  its 30 years of distinguished service in the field of academics, business and its contributions to the society. The Summit will be held on September 22 and 23, here in the XIMB campus.
As many as thirty distinguished alumni of XIMB will graced the Summit which is expected to have a footfall of more than 2000 management students, dexterous faculty, administration, and alumni.
Some of the distinguished alumni gracing this event are MrinaliniKhusape – Head Sales, Steering (Skoda India), SunitaRaut– HR Manager (IKEA), Ashok Dash–Director, Partner Business (Microsoft), A.L.Jagannath –Senior Director (Dell-EMC VMWare), AshishPati- COO (Care Hospitals), P.C. Joseph – Head Infrastructure (Wells Fargo), SidharthRath – Group Executive (Axis Bank), SimantaMohanty – VP, HR (Community Empowerment Lab), Susanta Mishra- CEO (Placidvision), RajneeshBhasin – Managing Director (Borges International Group), Nilanjan Roy–Business Head (Cigna TTK), Vijay Sinha- Senior VP, HR (JSW), ChittaranjanMohanty –Executive Director (JP Morgan Chase), LalitDesiraju- Senior Director (Capgemini), ShreeprakashHota –Associate Director (HSBC), Sanjib K.Ambasta- Senior VP(Piaggio), ChandraSekharChitrala- Managing Director (Catalyst IT solutions), Subrat Sarangi – Director, Consulting (IGATE Global Solution), Ashok Singha – Managing Director (CTRAN Consulting Ltd.), Om Prakash Agarwal – CEO (Plastend), Krishna K.V. -SVP, Transactional Banking(Yes Bank), Prithwish Mukherjee, Marketing Head (Vodafone), Rakesh Kumar, Advisor (International Solar Alliance), Sanjay Nayak, Strategic Business Head (Infosys),SudhansuSekhar Mishra (IRTS), Dipankar Das, Business Head & APAC Sales Leader (BridgeI2I), and Zafrullah Khan, President HR (Emcure Pharma).
"The central theme of the event is building the vision for XIMB at 40, congruent with the VUCA world," said a spokesperson of the event. Whilst the institute is proud of the accomplishments of the last 30 years, it believes that the best is yet to come, she said. According to her this summit will comprise of leadership talks along with panel discussions, and interviews of notable alumni. The Xavier fraternity has always believed in the healthy synergy of business and the society and this event would be a reflection of this ideology, she said.
The spokesperson said this celebration intends to bring together alumni from veritable industries, creating an amalgamation of ideas which makes the next leg of the journey even more palatable. This is an opportunity to interact, celebrate, discuss, reflect and collaborate. Moreover, the she said, this is an occasion for the institute to reflect over the past, celebrate the present and share the vision for the future.
XIMB, a 30 years old business school of global repute is the flagship school of Xavier University. Inspired by the Jesuit spirit of 'Magis', XIMB strives to be a premier institute globally recognized for management education, training, research, and consulting that help build a just and humane society. The Institute today has become widely recognized for its excellence in imparting management education. It is counted among the leading management institutions in the country.