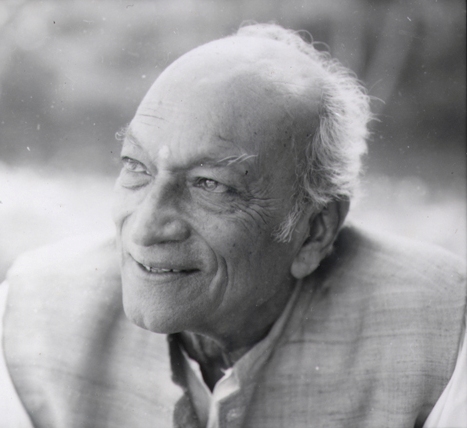 Bhubaneswar: Noted thespian Byomakesh Tripathy's thirteen plays and three translated plays complied in five  volumes released, here on Friday. Prof. Rajat Kumar Kar, eminent playwright and actor was the chief guest of the evening and well known Odia poet and writer, Prof. Dr. Sanghamitra Mishra was the chief speaker. Renowned theatre personality Anant Mahapatra unveiled the books in the presence of the Byomakesh's younger brother who has compiled the volumes,Biswakesh Tripathy. 
Byomakesh Tripathy, known as Satyajit Ray of Odisha, had directed almost 68 plays and also acted in many of these.  He was an extremely talented writer, director and actor. Most importantly he had introduced many new stagecraft techniques, never seen before on the Odia stage. He had also ventured into the film industry and acted in a few Odia films besides giving direction in some. Learned Professor Raj Kishore Ray described Byomakesh as Gordon Craig (1872-1966) of Odisha. Craig was a famous English actor, director and modernist theater practitioner who had introduced many new concepts in stagecraft.
Byomakesh's  plays are an experiment in itself. Some of these plays are satirical and some critical, but each play strongly gave a message of truth, honesty and purity of life. His plays dealt with various burning issues like corruption, prostitution, injustice to women etc besides covering mythological and historical subjects.
He had also written scripts for films and songs for theatre – a combination rarely found in Odisha in any artist. In 1995, Byomakesh, was asked to showcase few of his plays in Bhubaneswar by leading Odia daily 'Dharitri'. He was also asked by Doordarshan, to make a documentary on the history of Odisha Theater, on the occasion of the Golden Jubilee of India's Independence in 1997.
Biswakesh Tripathy has compiled the plays written or translated by Byomakesh , into a set of 5 volumes and give an opportunity to the readers to once again become a part of the mesmerizing world of theater which Byomakesh so passionately loved.
The name of plays covered are-(1) Ek-Duei-Teen (2) Raja Mukuta (3) KanshaKabata (5) Singh Dwara (5) Jagarana (6) TolaKania (7) AkhandaJyoti (8)SunaPharua (9) MatiraSwarga (10) HemaHarini (11) Gopana Katha (12) Sati Parikhya  (13) Sri Krushna Lila which are the original writings by Byomakesh Tripathy and translations include-(1) King Oedipus (2) Antigone and (3) Mudra Rakhyasa.
On this occasion, writing collections of veteran Odia writer Gobind Tripathy, books written by Biswakesh Tripathy and  Biyotkesh Tripathy were also on sale  and display.