Bhubaneswar: The chief minister's office was further strengthened with appointment of 2004 batch IAS officer Niranjan Sahu, the director industries and managing director OSIC, as additional secretary to chief minister.
Niranjan Sahu too was district collector of Khorda before being posted as director industries. Recently, his predecessor in Khorda district, Rupa Rosan Sahu, has been appointed as additional secretary in the CMO recentl
Effecting a major reshuffle in the IAS cadre on Tuesday, the Odisha government has posted 10 senior officers in different departments.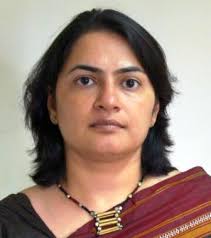 Odisha cadre IAS couple of 1991 batch, Anu Garg and Sourav Garg, have been assignments after their return from the Central deputation. While Anu has been posted as principal secretary of Labour and ESI department, Sourav has been posted as principal secretary of Agriculture. Anu and Sourav replaced replaced Sanjaya Rastogi and Manoj Ahuja who have been shifted as OSDs in general administration department.
Anu was in the prime minister's office(PMO), while Sourav was in economic affairs department in the Centre.
Additional chief secretary and director general of the Gopabandhu Academy of Administration, Sangram Keshari Mishra, a 1985 batch officer, has been shifted as chairman of Odisha State Warehousing Corporation (OSWC).
Ranjana Chopra of 1994 batch has been appointed as secretary of coperation department. She will also be in charge of director general of Gopabandhu Academy.
Chopra has been replaced by Pradipta Kumar Mohapatra of 1988 batch  as the new principal secretary of School and Mass Education department.
Gudey Sriniv
                      as  is posted as principal secretary of Commerce and Transport department.
Nikunja Bihari  Dhal, an IAS officer of 1993 batch, is the new secretary of Excise department. Dhal will also be doubling as secretary science and technology in place of 1996 batch IAS Vir Vikram Yadav who has been shifted as secretary of food supply and consumer welfare department. Dhal was posted as special resident commissioner at Delhi after his return from Central deputation.
Rural development secretary  Bishnupada Sethi has been given additional charge of managing director, Odisha State Disaster Management Authority (OSDMA). Sethi is now doubling as Special Relief Commissioner (SRC).