PRASAD APPOINTS FOUR-MEMBER TEAM HEADED BY NABA DAS FOR BIJEPUR ELECTIONS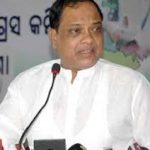 Bhubaneswar: The Odisha Pradesh Congress Committee president, Prasad Harichandan, has formed a four-member search committee under the head of Jharsuguda MLA Naba Kishore Das to recommend candidate names for the Bijepur assembly bye-poll. The team will tour the three blocks– Gaiselet, Barpali and Bijepur–and submit its recommendation to the OPCC chief.
While Das has been appointed as the chief co-coordinator of the search team, the other members are fromer minister Kishore Chandra Patel, Prakash Debeta, and former Bijepur MLA Sadhu Charan Nepak.  The Bargarh district Congress president Ananta Sayana Padhi would provide the required support to the chief coordinator, according to OPCC spokesperson Sougat Mohanty.