14 BSNL Employees in Odisha Get Vishist Sanchar Sevak Award 2016 
Bhubaneswar: Loyalty to BSNL telecom services pays. At least CV Shastri, Jyotirmayee Rath and  Abani Kanta Samantray will vouch for it.
The national telecom service provider Bharat Sanchar Nigam Lt.(BSNL) has awarded these customers for being the oldest customers of BSNL services. While Shastri has been awarded for landline service, Jyotirmayee for broadband service and Abani for mobile service.
At a state-level award presentation ceremony, held here at BSNL Bhawan on Saturday, the chief general manager (CGM) of Bhubaneswar Telecom Circle, Satyananda Naik, gave away the  awards. Naik also presented Visisht Sanchar Sevak Award2016 for exemplary services rendered by employees , and Sanchar Krida Award 2016.
PGMTD Bhubaneswar US Panda, Sr.GM(CM) Dr.B Paul, PGM(EB) AK Pahi, GM(HR) PC Naik, Sr.GM(Elect.) Narendra Kumar, GM(CFA) MK Patel, GM(CM) IG Soren, IFA SK Seth, GM(CM/SM) DK Behera, and DGM(HR & Admin) Dilip Mohanty graced the award giving ceremony.
Vishist Sanchar Sevak Award 2016 to Brahamananda Naik(AOS) for best assistant office superintendent, Jayant Kumar Das( Junior Engineer) , Shankar Sethi (Telecom Technician)  Benudhar Mishra(Su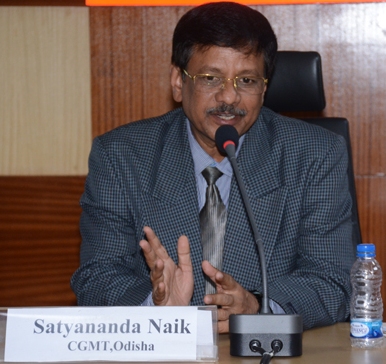 b-Divisional Engineer) Kailash Pradhan (Junior Engineer) Premchand Das(Accounts Officer), Gour Mohan Pothal (Telecom Technician), Chatanya Sahoo(Chief Accounts Officer) Kailash Chandra Khatua(Bearer) Sushant Mohanty (Assistant Office Superintendent), Biswaranjan Rout(Sub-divisional Engineer) Rabindra Kumar Sahu(Assistant General Manager) Prikhita Rout(Motor Driver), and Adhira Kumar Nayak( Group-D Employee) .
Sanchar Krida Awards were conferred on T.Gita Devi(Carrom) , Ashok Kumar Nayak(Basketball), and Sashikant Mohanty(Basketball) .