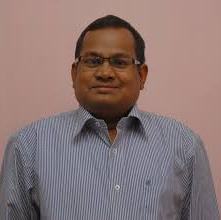 Bhubaneswar: As drought situation becoming worse , the Odisha special relief commissioner, BP Sethi, Tuesday  asked the  district collectors to assess the crop position in 98 of the state's 314 blocks those had a dry spell this monsoon.
Sethi, in a letter to the collectors, said that the corroborative information should be submitted along with the report on crop damage for making a holistic evaluation of the situation by October 22. He has asked them to ensure that geo-tagged photographs of the crop lands should be taken and supervision by senior officers documented.
The officers are required to collect corroborative information regarding status of minor irrigation projects, depletion of ground water, scarcity of water, increased demand for work in public works like MGNREGS and increased migration of labour, shortage of fodder and attendance in Anganwadi centres and schools.
The situation in Bolangir, Baragarh and Nuapada is stated to be the worst among the districts. However, the government will consider declaring drought after getting report from the collectors.