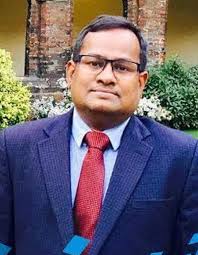 Directs district collectors to provide relief from SDRF 
Bhubaneswar: As the state is experiencing heavy rainfall for the last 48 hours, the state government has declared the situation as a special disaster situation and directed the district collectors to provide relief to the affected people wherever required.
The state special relief commissioner(SRC), Bisnhu Pada Sethi, said that 25 blocks in 8 districts have received heavy rainfalls. Accoding to code, rainfall of 124.5 mm per day is considered to be heavy rainfalls. Kanas block in Puri district has received highest 274 mm rainfalls while Kunta and Gopabandhunagari in Mayurbhanj, Chilika in Khorda district and Tirtol in Jagatsnighpur districts have received 217 mm, 207 mm and 200 mm rainfalls in the last 24 hours.
The 24 blocks are in Balasore, Jagatsinghpur, Jajpur, Khordha, Mayurbhanj, Nayagarh, Puri and Rayagada districts.
Sethi said that the district collectors have been asked to provide relief to the people. He said that State Disaster Relief Fund (SDRF) would be used for the prupose. As per norms, if any place records rainfall above 124.5 mm, the government can undertake relief measures and order for repair of public infrastructure out of SDRF.
The state is experiencing incessant rains for the last 48 hours. Normal life has disrupted  at various places across Odisha including submerging a bridge in Udala in Mayurbhanj and collapse of a mud house in Balasore killing an infant.  Water level of Deonadi increased and the Adapala bridge is submerged cutting off communication on the main road between Udala and Baripada.
The Regional Meteorological Centre, Bhubaneswar, has said that a low pressure formed over the Bay of Bengal has turned into the depression which will cross Puri and Chandbali areas in next 24 hours. Forecasting  heavy rains in coastal and interior parts of the state in next 24 hours under the influence of a depression, the met office has issued advisory to fishermen not to venture into the sea. Cautionary signal III has been hoisted at Paradip and Gopalpur ports.