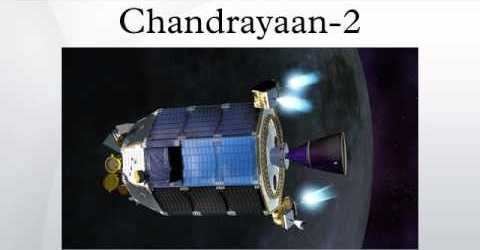 New Delhi: India's space mission to moon, Chandrayaan-II, will take place in 2018, most likely in the first quarter of the year, said the union minister of state for Atomic Energy & Space, Dr. Jitendra Singh.
Singh, while addressing the inaugural session of the five-day Asian Conference on Remote Sensing, here on Monday, said that India has emerged as the world's front line nation in the field of space technology. India could launch a South Asian Satellite which would be also providing inputs and benefits to the neighbouring countries, he added.
The union minister referred to widespread application of space technology in carrying out the urban development programmes, including smart city programmes, geo-tagging of MGNREGA and the assistance from ISRO for the manning of railway crossings.
ISRO chairman Kiran Kumar spoke about the various achievements of India's space capability in the field of disaster management.  Indian Association of Remote Sensing president Dr Shailesh Nayak also spoke on the occasion.  The five-day conference is being attended by over 500 eminent foreign delegates and some of the world's most distinguished faculty in the field of space science.