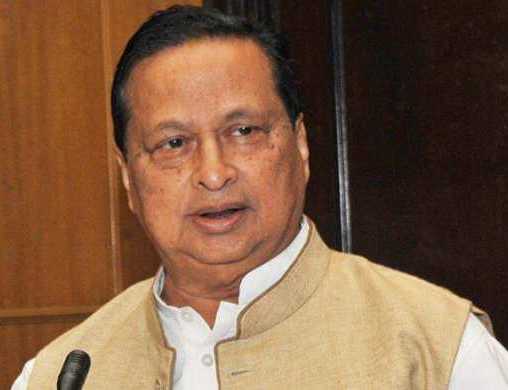 Bhubaneswar: Former Odisha Pradesh Congress Committee (OPCC) president Niranjan Patnik Monday claimed that Congress leader Lalatendu Bidyadhar Mohapatra had wanted that his political legacy should continue with the Congress and not with any other political party.
Referring to Lulu's daughter Upasana and brother Lalitendu Bidyadhar Mohapatra joining BJP, Patnaik said the deceased Congress leader's last wishes were that his legacy should continue with Congress.
Patnaik, while addressing the first death anniversary meeting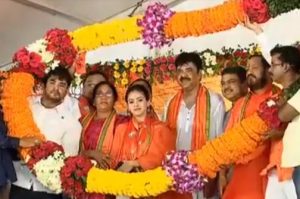 of Late Lulu Mohapatra, here on Monday, divulged that the deceased Congress leader had written a letter to him when he was struggling for his life in Delhi hospital. He referred to the letter when he was asserting that Lulu was never thought of diverting his political legacy to BJP.
The meeting, organized by Lalatendu Bidyadhar Mohapatra Smruti Committee,  was addressed by OPCC president, Prasad Harichandan, former minister Jaydev Jena , Ganeswar Behera and Bijayalaxmi Sahoo, former MP Ananta Sethi, CPI leader Narayan Reddy. The Smruti Committee president Chinmaya Behura and secretary Suvendu Mohanty conducted the meeting.
Among others Suresh Kumar Routray, Krushna Chandra Sagaria, Sibananda Ray, Manoj Sahu, Sandya Mohapatra, Nimai Sarkar, Sangram Keshri Jena, Amiya Das, Utkal Routray, Biswa Ranjan Das, Alok Mishra, Biren Senapathi, Chimaya Sunder Das, Hemanta Biswal, Goura Prasad Nanda, Aditya Mohapatra, Alok Mohanty, Deepak Kumar Sahu, Saroj Parida, Debasis Bhuyan, Bikash Garabadu, Sougat Mohanty and Haldhar Sethi also paid rich tribute to the departed leader.
Speakers, however,  strongly disapproved the joining of Late Lulu Mohapatra's daughter and his brother in BJP.