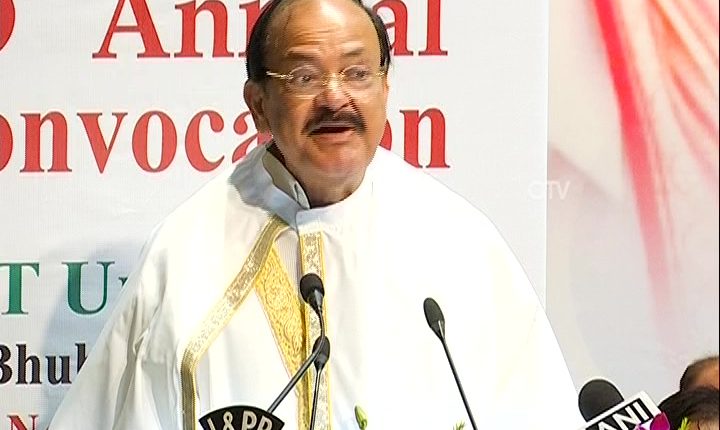 Bhubaneswar: "Google can't replace Guru", said the vice president of India, Venkaiah Naidu.
" No doubt Google is important, but it can never replace the place of guru", he asserted while addressing the 13th Convocation of KIIT University, here on Saturday. He advised the students to remain grateful to their teachers.
The vice president said that the students should always thrive on learning new skills to keep pace with the technological advancements. Adapting to rapidly changing work environment, students should keep their eyes, ears, mind and heart open.
"Now we are in the era of LPG (Liberalisation, Privatisation and Globalisation)", he said adding, "Hence, unless students upgrade their skills, they cannot face competition."  Stating that students must inculcate the habit of learning as education is the key to success, he said learning new skills, acquiring new knowledge are vital in today's knowledge economy.
He also stressed on mother tongue. He said there is nothing wrong in learning English, Hindi or French, students should also be proficient in their mother tongue as it is the language of the soul.
Completing his two-day visit to the state, the vice president returned to New Delhi on Saturday evening. Naidu, who arrived here on Friday evening, was received by governor SC Jamir and chief minister Naveen Patnaik.