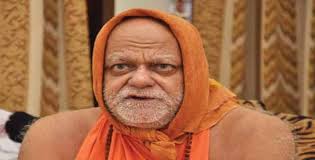 Bhubaneswar: The Shankaracharya of Puri, Swami Nischalananda Saraswati, the Shankaracharya of Puri Monday added fuel to the Padmavati controversy demanding an apology from the makers of  film  for allegedly distorting historical facts.
"The character of Rani Padmavati (Padmini) had been distorted in the film," he said. "We do not threaten them (filmmakers) of any punishment" , he said adding, "We suggest they regret their mistake and seek an apology so that no one dared to distort the history of India again."
Sanjay Leela Bhansali's Padmavati has been in the thick of controversy ever since the film project was launched. Deepika Padukone, Ranveer Singh and Shahid Kapoor starer Padmabavi will the hit the silver screen on December 1, 2017.