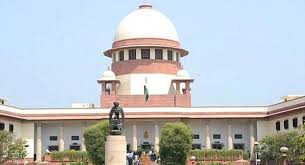 New Delhi: The supreme court Tuesday has said that the Odisha school teachers and college lecturers those are not satisfied with the state government's  Grant-in-Aid (GIA) Policy 2017 can approach the appropriate forum for relief while disposing off a bunch of petitions filed seeking salary at par with the government teachers and lecturers.
Over 5000 block grant teachers had moved the apex court seeking a directive to the state government for payment of full GIA salary instead of block grant.  The state government, through an affidavit, had made a detailed submission about the enhanced pay package.
The state government in its affidavit said that according to its new GIA Policy the Higher Education department and School & Mass Education department will sustain financial burden of Rs 514 crore and Rs 453 crore respectively. the state government has further stated in the affidavit that teachers and lecturers will get enhanced pay from January 1, 2018.
"The supreme court today disposed of the matter pertaining to block grant lecturers and teachers. The State government has submitted an affidavit that it will provide salary in accordance with the new GIA policy which will cost the state exchequer over Rs 1,000 crore. Basing on the state government's submission the court today disposed of all applications and intervening applications in this matter. The court, however, ruled that anyone not satisfied with the state government's police may approach the right forum," said a leader of school teachers.