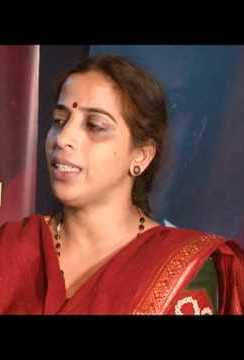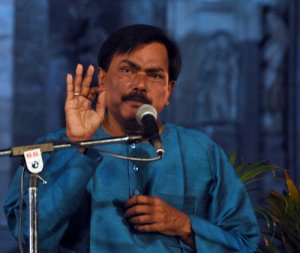 Bhubaneswar: Curtains came down on the three-day Annual Music Festival-2017 of Bhubaneswar Music Circle, here on Monday,  with Dr. Swarna Khuntia's violin recital and Pandit M. Venkateshkumar's Hindustani vocal recital.
The evening started with Swarna's violin recital. She presented Varanasi Dadra accompanied by her father Pt.Harmohan Khuntia on tabla. This was followed by Hindustan vocal recital by Venkateshkumar. He was accompanied by Keshav Joshi on tabla and Akash Ranjib Biswal in harmonium.
The three-day festival started with Shehnai recital by Pt.Shailesh Bhagwat and Odissi vocal by Guru Ramahari Das on November 18. Shailesh was supported with Shehnai by Vitthal Kengar. Dr.Tapas Paul accompanied him on tabla and Bidyadhara Satapathy in harmonium. Guru Ramahari was accompanied by Guru Dhaneswar Swain in Mardala, Jabahar Mishra in flute, and Ajaya Kumar Dash in harmonium.
The second evening was Sangita Panda presented Hindustani vocal and N. Ch Pardhasaradhi Carnatic vocal. Sangita was accompanied by Dr.Tapas Paul on tabla, Kshitiprakash Mohapatra in harmonium. She received vocal and tanpura support by Shruti Mishra. Pardhasaradhi was accompanied by Radhika Srinivasan in violin, P.Vidyasagar in Mridangam and B.Jharadhan in ghatam.
While Music Circle president  Dr.Aurobindo Behera presided over the function, general secretary Khirod Patnaik introduced the artists and Sangita Gosain compared the programme.