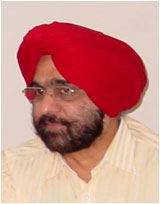 Chief Secretary directed to submit the DPR of balance feasible roads within 15 days.
Because of better performance more sanction would be provided to the State- Secretary GoI
Bhubaneswar:"Odisha is a lead performer in implemention of Pradhan Mantri Gram Sadak Yojana(PMGSY)", said the union secretary for rural development, Amarjit Sinha.
Sinha was addressing a high-level review meeting on PMGSY, held  under the chairmanship of chief secretary, AP Padhi, here on Thursday. The meeting was told that the state has laid a total of 42,000 km roads connecting 13,063 villages under PMGSY till now.
The union secretary assured that the state would be provided more funds taking into consideration the better performance. Given the progress made in the PMGSY in the current fiscal, he said, the state government to enhance the target for the current fiscal to 10,000 km  While the target for 2017-18 was 7,000 km of roads connecting 2800 habitations, as of now, more than 2,100 km of roads have been completed.
On being pointed out that the DPRs of 265 projects are pending at the government of India level, the union secretary assured that the sanctions order for the projects would be released soon.
The chief secretary, while reviewing the progress of the PMGSY works,  directed to submit all the balance DPRs  of  feasible projects within 15 days.
The meeting was attended by the rural development secretary, Bishnupada Sethi, panchyati raj secretary Deo Ranjan Singh, works secretary Nalini Kanta Pradhan, and engineer-in-chief rural development, Bharat Chandra Pradhan.