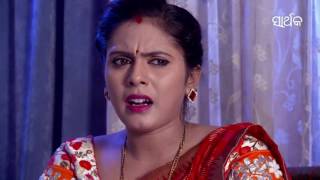 Bhubaneswar: Tele-seirals Sindura Bindu, ACP Nikita and Dekh Khabar Rakh Nazar have swept most of the State Tele Awards for the year 2016.
Sindura Bindu has been adjudged as the best tele-serial. It's actor Choudhry Satyabrata Das has nominated as best actor and Hrudananda Patnaik as the best supporting actor. Kausikbrata Maiti and Subhasis Mekup of Sindura Bindu have got best awards tele-photography and editing respectively.
Swetlana of ACP Nikita has adjudged as be best actress. Jagyaseni Mohaptra of the same serial has bagged best lady villain award .
Best supporting actress award has gon
e to Priyadarsini Badajena of tele-serial Kia. Rushi Patnaik of the same serial has bagged best villain award. Arun Dandpart has got best sound recordist award for Kia.
Satyabrata Panigrahi and Satyaranjan Mishra of serial Dekh Khabar Raakh Nazar have jointly got best comedian award. Ayaskanta Swain and Satyaranjan Mishra have nominated for best screen play and dialogue.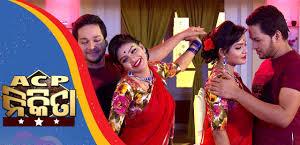 Adhyasha Choudhry of Badhu has been nominated for best child artist award.
Best tele-film producer and director award has gone to Vishal Patnaik of Chandal, best producer and director of tele-film in tribal language to Sambit Patnaik and Sanjay Patnaik of Batighara.
Special Jury Award will be received by Dharitri Kanduala of Tapoi and M.D. Bablu of Chandala.
The state tourism and culture minister, Ashok Chandra Panda, announced the winners of the 5th State Tele Award 2016.
Under the chairmanship of Pradosh Patnaik, jury members Brundaban Jena, Lala Biren Prasad Ray, Sasmita Bagchi, Snehaprbha Samantray and Gita Das came out with the list of the award winners for the 5th State Tele Award 2016.