Bhubaneswar: Chief minister Naveen Patnaik Saturday inaugurated Purvasha Folk and Tribal Art Museum set up at Barkul near Chilika, Asia's largest brackish water lake in Odisha. Inaugurating the Museum, promoted by the Society for Development of Rural Literature, through video conferencing from his office in state secretariat here, Patnaik said the museum will play a significant role in promoting, protecting and projecting state's great cultural heritage at a global platform. The chief minister also  launched the website of ODIART Centre.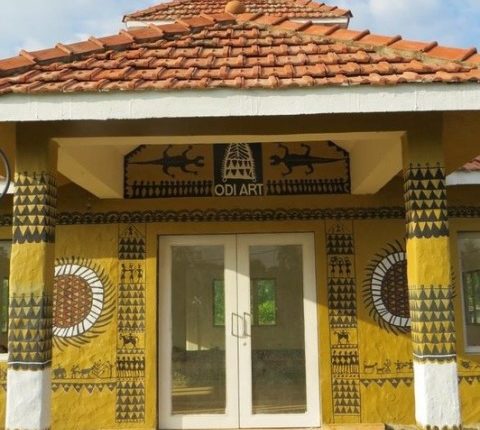 "Art is the manifestation of our finer sensibilities. Culminating from the core of our heart, it gives our inner self an identity. It is not about shape or colours, it is all about our dreams, struggle, pursuits and soul searching that give a different meaning to our life. Odisha has a rich cultural and artistic heritage.  We have experts and practitioners of various forms of art and crafts in our state.  Our traditional, folk, classical and contemporary dance and music forms, and our tribal dance and songs speak of our rich heritage and cultural identity.  Our unique handicrafts, silver and filigree works, terracotta, pottery, golden grass and cane works, appliqué, horn works, stone and wood carvings have brought us glory from all over the world."
The Society for Development of Rural Literature advisor Prasanna Das said that the Society has been set up to promote the cultural heritage of Odisha. The museum will preserve, protect and also project our rich cultural heritage for the posterity, he added.  Stating that the society has also set up a documentation and research centre, and is organising folk carnival to showcase state's inimitable culture, Das hoped that the museum will evolve as a vibrant centre of cultural activities and tourist destination.
State culture and tourism minister  Ashok Chandra Panda, Bhubaneswar MP Dr Prasanna Patsani, Society president Bansidhar Acharya, Swadesh Sundar Patnaik, Kedar Mishra and many other dignitaries from the field of Art and culture attended the inaugural function.