Bhubaneswar: Curtain came down on Antardrishti, a classical dance and music tribute to Guru Kelu Charan Mohapatra, here on Tuesday.
Hindustani classical vocalist Khiti Prakash Mohapatra mesmerised  the  audience with his rendition Rangasari Gulabi Chunariare…. He transcended audience to a spiritual world with Durga Struti Debi Durge Adi Bhawani based on raag Bhairavi. Khiti was accompanied by Biswaranjan Nanda on tabla and Arup Das on mardala.
Central Sangeet Natak Academy's Ustad Bismillah Khan Talent awardee  Odissi dancer Rajashree Praharaj enthralled the audience with her abhinaya on Sriram Bhajan from Tulsidas' Ram Charita Manas. The Bhajan was based on raag Raagmalika and taal  jati and adi . Guru Ratikanta Mohapatra is the choreographer and music composed by Prtadip Kumar Das.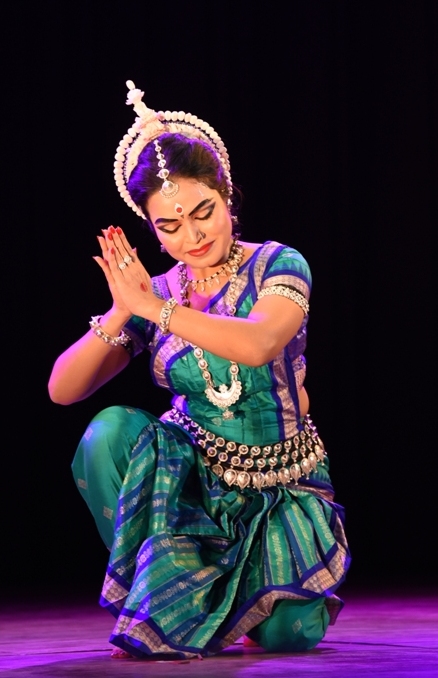 Leela Nanda and Bharati Mishra presented a duet Pallavi on raag Shankarabharana and tall Ektali. Choreographed by late Kelu Charan Mohapatra, music for the dance was composed by late Bhubaneswar Mishra.
Danseuses of  Rudrakhya Foundation presented abhinaya Chakrabuhya. The artistes depicted the episode of Mahabharata will finesse. Choreographed by Guru Bichitrananda Swain, music for Chakrabuhya was scored by Guru Ramahari Das.
Guru Meera Das, music composer Laxmikanta Palit, Dr. Sitakanta Das, Guru Ratikanta Mohapatra, GKCM Odissi Research Centre executive officer Dr. Sangita Gosain graced the concluding day of the two-day Antardrishti.  Srinivas  Ghatuwari compared the programme.