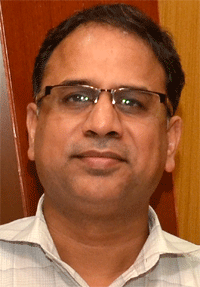 Bhubaneswar: After witnessing international sports persons in the Asian Athletic Championship and world hockey starts in Hockey League in actions, Bhubaneswar is going to see ace tennis players of the world.
Odisha is going to host the International Tennis Federation (ITF) US $ 15,000 tournament from February 26, 2018 at the Kalinga Stadium here. This is the first ever international tennis competition being planned to be hosted by Bhubaneswar.
"The ITF tournament in Bhubaneswar will have all international men players. Of the 32 main draw players, 50% percent are likely to be from outside the country," said the Odisha Tennis Association secretary, Madhu Padhi, here on Thursday. He said that the seven-day US $ 15000 tournament, named 'India Future', will end on March 4.The qualifying matches will be held on February 23, 24 and 25 from which eight players would be selected for the main draw.
Padhi said as many as 22 players would enter the main draw through direct entry. The All India Tennis Association (AITA) will allot wild card entry to two more players during the tournament.
A meeting on Thursday between the state sports & youth affairs special secretary, Vishal Dev and OTA secretary Padhi decided to host the ITF tournament which has cash prize of $ 15,000 .