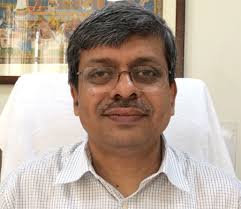 Bhubaneswar: Odisha has lined up investment to the tune of Rs1.78 lakh crore in the last three years ending 2017. The state has cleared 111 projects with an employment potential of more than 1.30 lakh . Besides, the state is considering 41 news projects to be cleared this year.
At a high level meeting chaired by chief secretary AP Padhi, the state industries principal secretary Sanjeev Chopra presented the investment scenario of the state.
Chopra said that the SLSWCA(state-level single window clearance authority)  has recorded a constant increase in its performance. The number of projects approved through the system in the year 2015 was 27 which increased to 29 in the year 2016 and finally to 55 in the year 2017. The total investment worth of these projects is around Rs. 1.78 lakh crore with an employment potential of more than 1 lakh 30 thousand.  Presently, 41 new investment intents are under active consideration of the government, he added.
The chief secretary said that the state industry department in collaboration with various industries bodies participated last year in Chennai Investors' Meet in June, Vizag Investors Meet in July, Downstream Steel & Stainless Steel Meet (Kalinganagar) in September, Sanmuko Kai Meet(Delhi) in Sepember, Delhi Investors Meet in Sepember, Ancillary & Downstream Meet for Aluminium sector at Bhubaneswarin October, Japan-Thailand delegation visit in November, and Mumbai Investors Meet in December, and  this year in ASEAN-India Business and Investment Meet in January 2018, and Kolkata Investors Meet in January 2018 to attract investments to the state.  a
 The industries principal secretary said that to create an atmosphere for 'Ease of Doing Business' so far more than 366 procedural reforms have been introduced in the system. Presently Government has turned its focus towards the sectors like agro & food processing, auto & auto components, chemicals, plastics & petrochemicals, downstream & ancillary in metals, electronics manufacturing, pharmaceuticals, textiles & apparel. Specific promotional policies have been put in place for facilitating investment and entrepreneurship in these sectors, he added.
Finance principal secretary Tuhin Kanta Pandey, tourism principal scretary Dr. Mona Sharma, IT principal secretary Ashok Meena, handloom and textile principal secretary Shubha Sarma, industries additional secretary  B.K.Das, IPICOL general manager Kalyan Mohanty participated in the review meeting.