Bhubaneswar: The Odisha government Wednesday announced its long term linkage (LTL) policy for bauxite thus clearing the  deck for Vedanta Resources to source bauxite for its Lanjigarh alumina refinery in Kalahandi district from Odisha Mining Corporation (OMC).
According to the  LTL Bauxite Policy, OMC will offer 70% of saleable stock for long term linkage to user industries and sale the balance 30% stock through national e-auction. The weighted average price derived from national e-auction shall be the long term linkage price. The floor price for the  national e-auction will  be kept at  cost of production plus profit margin of 50%. OMC will directly deal with end user industries. Participation by traders shall be considered only if there is persistence lack of adequate response from user industries.
The state cabinet, which met under the chairmanship of chief minister Naveen Patnaik, here on Wednesday, accorded its approval to the LTL Bauxite Policy. The Policy was, in fact, recommended by a committee constituted by the state government under the chairmanship of chief secretary, AP Padhi, to make appropriate recommendation on the nature and detailed  modalities for supply of bauxite ore by OMC to Lanjigarh alumina refinery as and when any bauxite mining leases are operated by the OMC.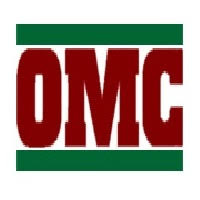 The cabinet also decided that part of the Karlapat block of bauxite mines (excluding the ML area granted to OMC) will be dereserved and and auctioned for PL-ML. It also decided that OMC will surrender blocks it is not able to process for mining so that those be auctioned for PL/ML.
Odisha, which has a total reserve of 1968.862. million tonnes of bauxite, is now having an annual production of 9.2 million tonne.