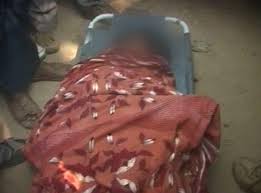 Bhubaneswar: In the sensational Balasore lady sub-judge's muder case, the  Cuttack district and sessions judge Wednesday awarded life imprisonment to the paramour and his brother for life imprisonment.
Odisha Judicial Service (OJS) officer Anupama Behera was killed in her official quarter in Balasore town in 2013  by his paramour Ranjan Mohanty and his younger brother Priya Ranjan Mohanty.
The court found Jyoti Ranjan Mohanty and his younger brother Priya Ranjan guilty in the murder case and sentenced the duo to life imprisonment.
The two were arrested on March 17, 2013, couple of days after the body of Anupama Behera, a court process officer in Balasore town, was recovered from her official quarters on March 15, 2013.
Behera was married in 2009 to a gynaecologist and had a son. According to police, she had an extramarital affair with Jyoti Ranjan, a court clerk, while she was posted as a judicial magistrate first class in Nayagarh district.
On the other hand, Jyoti Ranjan's wife had attempted suicide when she got to know of her husband's relation with Behera. As the domestic strife in Jyoti Ranjan's house went up, his younger brother Priya Ranjan thought of putting an end to it following which the brothers hatched a plan to kill the judicial officer.
On March 14, Priya Ranjan went to Behera's quarters in Balasore, slitted her throat with a kitchen knife and smothered her face with a pillow to ensure she is dead, police had said.