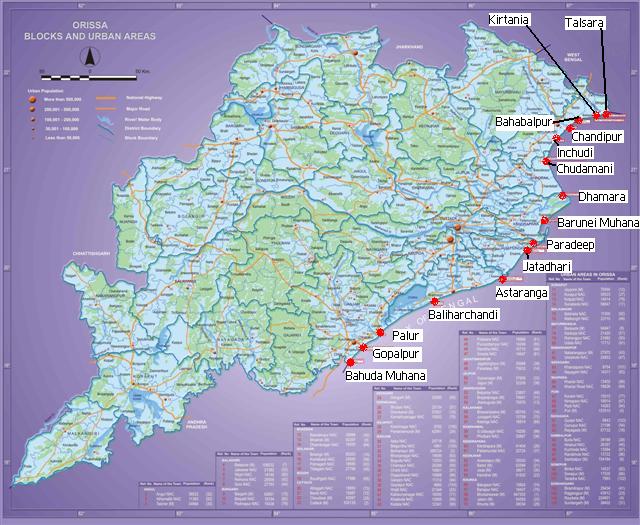 Bhubaneswar: The draft proposal for the development of 450 kilometre coastal highway along the Odisha coast was presented, here on Saturday.
The National Highway Authority of India (NHAI) member, Anand Kumar Singh, presented the draft proposal before the Odisha government.
The chief secretary, AP Padhi, who presided over the meeting, said that the alignment of the 450 km coastal highway was discussed in the meeting. He said that the state has suggested the NHAI to preserve the coastal character while developing the highway.
According to him the issues relating to Puri-Konark marine drive road, alignment at Astanarag Port, Jambu forest area, Bhitarkanika reserve forest, proposed ports, alignment of road at Satapada, bridge over the lake Chilika and other issues were discussed and resolved.
The NHAI member Singh said the Odisha coastal highway would be developed as an economic and tourism corridor. The proposed road will connect places like Ratanpur, Satapada, Konark, Astrang, Chilika, Satabhaya, Dhamara, Basudevpur, Talapada, Chandipur, Chandaneswar, and Digha in West Bengal, he added.
Out of the total length of 451 km, around 29 kms will fall under Ganjam district, 153 kms under Puri district, 54 kms under Jagatsinghpur, 49 kms under Kendrapara, 61 kms under Bhandrakh, 99 kms under Balasore district and 6 km connecting East Medinipur in West Bengal.
More than 178 villages in all these districts would be connected by the road. There would be bridges over river Rushikulya, Palur Sahib canal, Chilka lake, among others. The road would provide a boost to tourism and industrial activities in the region. It would also serve as a highway linkage to all ports in the state.