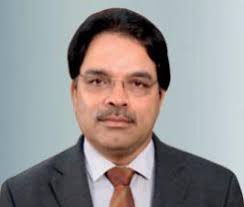 ---
CII's Odisha Council Revolts: Chairma & Deputy Chairman Resign
Bhubaneswar: The way the Confederation of Indian Industries (CII), an apex body of the industries in the country, withdrew itself from the partnership with the Odisha government in hosting the Make-in-Odisha Conclave 2018 in November, many in state industry and political circle believe that it is an act of sabotage.
It was on April 4, 2018, the CII, represented by its Odisha state council chairman Arun Mishra, informed the state industries department that it is not able to partner for the Conclave due to prior engagement during the Conclave dates.
The CII's decision came as a shock to the state government which is going full gear to make the Conclave a great success.
" The response of CII is particularly disappointing in view of the fact that in 2015 Odisha government designated CII as the industry partner for all investment promotion activities", said a press release by the state industries department.
In February, the CII has shared the draft condition of partnership, list of proposed CII coordinators for various committees to organise the various events as well as the proposed budget. CII has been working until recently with the state government officials towards planning for the event, pointed out the press release.
Then why suddenly, the CII found that the date coincides with its prior engagement?
Many in Odisha believe that the CII central leadership is under pressure from political circle to withdraw from the partnership for the Conclave.
Since the Make-in-Odisha Conclave 2018 will be hosted a few months before the Lok Sabha and Vidhan Sabha elections in the state, it is a foregone conclusion that the ruling Biju Janata Dal would try to make maximum political mileage out of it. So, rival political parties would certainly want that the Conclave be a damp squib.
Meanwhile, the state council has raised a flag of revolt against the CII central leadership.
Unable to accept the decision of the CII central leadership, the CII state council chairman Arun Mishra, and deputy chairman Subrat Tripathy have resigned from their post. Mishra is the vice president of Tata Steel's Gopalpur Project while Tripathy is CEO of Dhamra Port.
Following the revolt by the state unit of the CII, the central leadership seems to be bending down to find out a solution to the problem.
The CII leadership is meeting the state government officials on Wednesday to short out the problem.