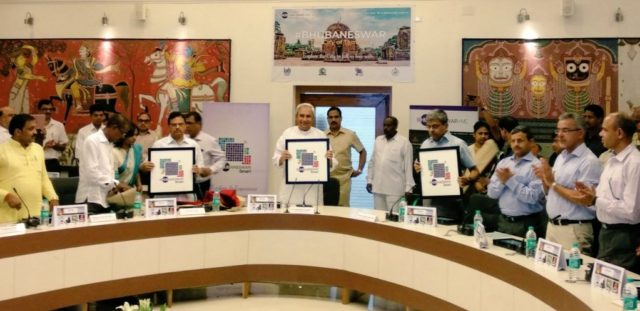 Bhubaneswar: The Odisha chief minister, Naveen Patnaik, Thursday  unveiled the logo of the Bhubaneswar Smart City.
Unveiling the logo in a ceremony held in the state secretariat, Patnaik said, "I am glad that the Bhubaneswar Smart City Limited (BSCL) has come out with a vibrant logo representing a fast developing urban economic centre. The logo significantly captures strategic vision of the city."
The chief minister also unveiled the city website' Bhubaneswar.me' hosted by Bhubaneswar Development Authority(BDA) and a promo video on the city on this occasion.
"Smart City Company's website will provide information on various projects being taken up by the state government for development of the capital city," Patnaik said. "The promotional video on 'Visit Bhubaneswar' shows the city from a visitor's perspective and should help in positioning our city as a 'Must See' city in India," he added.