New Delhi: Paradip Port, Kamarajar Port and VO Chidambarnar Port under the union ministry of shipping are all set to pioneer water recycling and desalination of sea water in the port premises.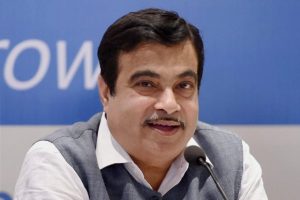 The union minister for shipping, road transport & highways, water resources, river development and ganga rejuvenation, Nitin Gadkari, who chaired a meeting of port chairmen, directed that the Paradip, Ennore and Tuticorin ports  to install desalination plants with immediate effect. He said, the initiative would benefit areas near the ports like Thoothukudi near Tuticorin, where a 13 million litre per day plant will be able to serve 20% of Tuticorin city's requirement after port utilization. It will also help serve the water needs of  the entire Chennai Port and 1% of the city's requirement at lower costs. This initiative is in line with the ministry's agenda to promote water conservation and reuse of water.
During the meeting the idea was mooted for use of new technology based containerized RO (Reverse Osmosis) based plants which can reduce the cost of producing desalinated water and would be cheaper than current water procurement cost at certain ports. Gadkari directed all ports to install desalination plants immediately. Gadkari also said that efforts should be made to extract methane, carbon dioxide and bio-CNG from water. He has also directed port chairmen to explore feasibility about using treated sewage water for cleaning rail coaches at different railway stations, and nearby power plants.
The issue of power cost contribution to overall desalination cost was analyzed. Gadkari suggested that  cheaper power sourcing options like renewable energy through windmills and solar farms should be explored. This will help bring down the cost of producing desalinated water by about 20%. Desalination benefit may vary from port to port depending on municipal water purchase price and energy tariffs.