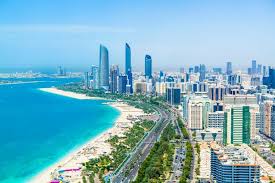 Bhubaneswar: Non-Resident Odias living in Abu Dhabi will celebrate Odisha Day on Friday.
Odisha's sports & youth affairs and IT  minister Chandra Sarathi Behera, former minister  Arun Sahu, BJD MLA Anubhav Patnaik will share the dais with former diplomat Lalit Mansingh on this occasion.
Ollywood star Arindam, actress Bhumika, Gungoon, singer Sasmita Das and Ananya will entertain the Odias of Abu Dhabi, the capital of Arab Emirates. The Tall Man: Biju Patnaik, photo-feature book on the life of the legendary leader of Odisha, would be released on this occasion.