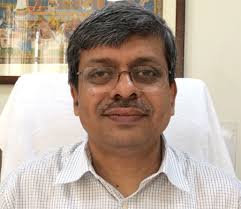 Bhubaneswar: The 564 developmental projects taken up under District Mineral Fund (DMF) and OMBADC  have provided the extra boosts for inclusive and sustainable development in Keonjhar district.
The chief secretary, AP Padhi, Tuesday reviewed the progress of the projects implemented with  DMF and OMBADC fund in Keonjhar district. The chief secretary directed to focus on timely completion of the projects. Padhi directed to take up drinking water projects, health, skill development, additional nutrition to the women and children, quality education at primary level.
The Keonjhar collector, Ashish Kumar Thakare, appraised that as of now 551 projects estimated around Rs.1017 cr have been sanctioned under DMF. These projects are in the sectors of health, infrastructure, education, skill development, irrigation, watershed development, women & child welfare and afforestation. Out of these 551 projects around 120 projects have been completed and others are in various stages of implementation. OMBADC CEO Uma Nanduri appraised that 13 projects estimated around Rs.2500 cr for the district are under active consideration of government. The projects would be sanctioned soon for implementation in the district during the current year.
Development Commissioner R. Balakrishnan, principal secretary panchyati raj Deo Ranjan Kumar Singh, mission director Roopa Mishra, additional secretary planning & coordination  Debendra Kumar Jena were present.