Siemens has commissioned 400 kV Synchronous Compensator (STATCOM) solutions at Power Grid Corporation of India Limited's substation in Rourkela, Odisha
The state-of-the-art STATCOM solution provides optimal grid stabilization technology
Rourkela: Siemens has commissioned the world's largest Static Synchronous Compensator (STATCOM) solution for Power Grid Corporation of India Ltd. (PGCIL) at PGCIL's Rourkela substation, here on Thursday. The project was designed, delivered and commissioned in 22 months. This STATCOM solution equipment has been manufactured at Siemens' manufacturin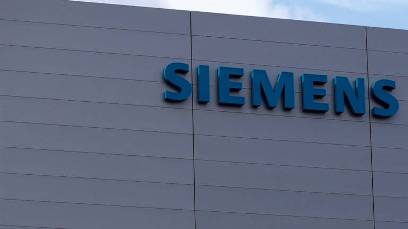 g plant in Goa.
STATCOM at Rourkela is regulating the transmission variations automatically according to the grid conditions, thus leading to availability of reliable and stable power to the consumers in the associated network. The STATCOM at Rourkela is at 400 kV level, has a dynamic swing range of 600MVAr and 250MVAr mechanically switched components. With fast response time of STATCOM controls, power consumers will be benefitted in the form of constant  voltage and frequency leading to availability of uninterrupted quality power.
"We are very proud to commission the world's largest STATCOM for PGCIL at Rourkela Substation. The STATCOM solution has been manufactured locally at our Goa plant. Siemens has again proven its technological leadership, execution capabilities and firm commitment to Make in India" said Dr. Harald Griem, executive vice president and head, energy management division of Siemens.
The CMD of PGCIL IS Jha said, "Siemens has been our trusted partner over the years. Their proven technological leadership and execution capabilities have played a key role in commissioning some of the most state-of-the-art technologies and solutions. We are delighted that the STATCOM at Rourkela Substation has been commissioned ahead of schedule . This will lead to improved stability & higher availability of Eastern Region Grid".
This is the first STATCOM order commissioned by Siemens and is the latest chapter in the long and successful Flexible AC Transmission Systems (FACTS) journey in India. Siemens , together with PGCIL, have always been trendsetters in India for FACTS. It started in 2003 when Siemens delivered several Fixed Series Capacitors (FSC), the first Thyristor Controlled Series Capacitor (TCSC) in India followed in 2004. The largest Indian Static Var Compensator (SVC) project has also been commissioned by Siemens in 2017.