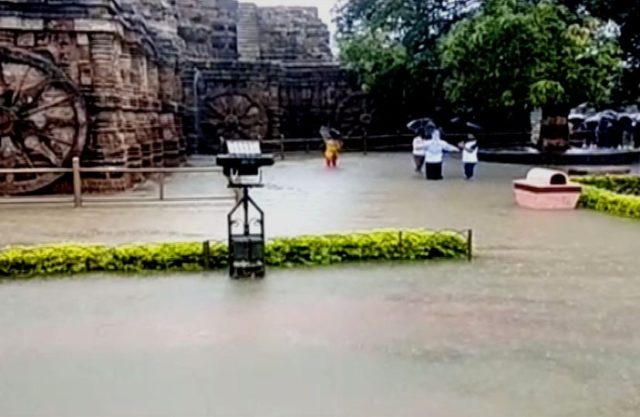 Bhubaneswar: The Odisha chief minister, Naveen Patnaik, Monday sought the intervention of union culture minister Mahesh Sharma to save world famous Sun Temple of Konark from water-logging.
Patnaik, in a letter to the union minister, has said that water-logging in and around the Black Pagoda is causing much inconvenience to the tourists. He has urged the minister for his personal intervention to address the problem.
"It is now imperative to take up the measures to drain out water from the temple premises for enhancing the longevity of the temple complex as well as to facilitate the visitors to witness the glory and grandeur of the standing 13th century edifice. The Archaeological Survey of India – the custodian of the temple may be asked to take up immediate steps for proper drainage of water on a permanent basis."
Patnaik has also offered that the state government is ready to take up the work provided the Archaeological Survey of India allowed it to do so.