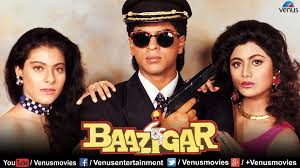 Bhadrak: It is a straight story from Saharukh Khan starrer hit film Bazigaar. An angry son eliminating a family to revenge torture and murder of his mother.
In Dhamnagar of Odisha's Bhadrak district, Gopinath Mohanty killed Rabindra Behuria and his wife Bhatilata and raped their daughter on Sunday.
The confession of Gopinath is quite shocking. His father had an extramarital relations with Bhaktilata. Taking advantage of this, the Behuria coupe was torturing his mother both physically and metally. He was also subjected to humiliation by the Behuria family. The torture led to the death of his mother. Gopinath was nursing a grudge against the family from his childhood. To take revenge of his mother's death, he finally decided to eliminate the family. He took Rabindra to a secluded place on the bank of a canal. He tied the hands of Rabindra from behind and drowned him in the water. Then he killed his wife by repeatedly pounding a heavy stone on her head. After this he raped their daughter.
"When I was a kid, the husband-wife duo used to torture me and my parents physically. I wanted to kill them to seek revenge. I initially killed Rabindra and then murdered his wife Bhaktilata. I had also planned to kill their daughter but failed to do so as one of their kin reached the spot and I fled," Mohanty told reporters .
"I had earlier attempted 3-4 times to murder them but could not succeed", he said.
The Bhadrak SP, however, said that Gopinath has killed the couple to eliminate evidence of his involvement of looting the house. Gold and silver ornaments and money which were looted from the deceased house were seized from his possession, he added. According to him, Gopinath had raped their minor daughter and tried to kill her to eliminated evidence of his involvement in killing the couple.