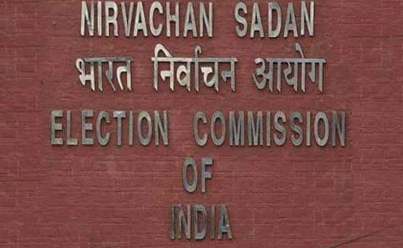 New Delhi: The ruling Biju Janata Dal (BJD) in Odisha Wednesday urged the Election Commission of India (ECI) to make adequate preparations to hold elections to Odisha Assembly along with the Lok Sabha polls.
BJD  MP PinakiMisra  appraised the CEI that the state is keen to go for assembly elections along with the Lok Sabha polls in case the Centre moves for early elections.
Back in Bhubaneswar, the Odisha chief minister and BJD supremo, Naveen Patnaik, has said that the simultaneous elections would enable the state to save about Rs1000 crore.
Mishra said that the decision is aimed at reducing the extra expenditure burden on the people of Odisha and to avoid repeated Model Code of Conduct which hampers developmental works.
The BJD's memorandum to the CEI stated, "Expenditure incurred on items of common concern to the Central and the State Governments like expenditure on regular establishment, preparation and revision of electoral rolls is shared on 50:50-basis irrespective of whether such expenses are incurred in connection with elections to Lok Sabha or State Legislatures. Even if the election is to Lok Sabha, expenditure towards law and order maintenance is borne by the respective State Governments only."
Ever since Naveen Patnaik came to power, the state goes to polls along with the Lok Sabha elections. In 2004, 2009 and 2014, state assembly elections were held simulteneously with the Lok Sabha.