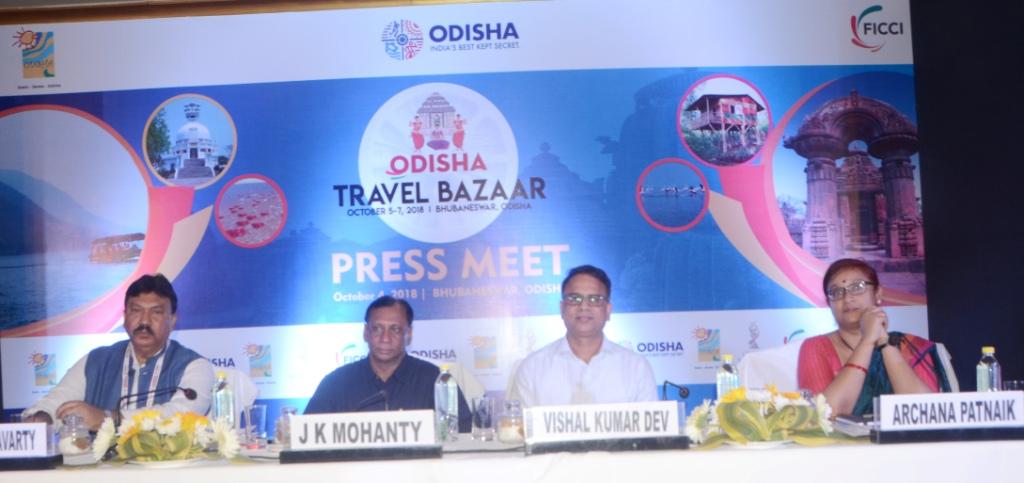 Bhubaneswar: The curtains will go up on the Odisha Travel Bazaar (OTB) 2018, with Odisha chief minister
Naveen Patnaik inaugurating the event, here on Friday. The three-day mega travel bazaar  is organized by the state government's department of tourism and FICCI.
The Inaugural ceremony of the second edition of the OTB will also be attended and addressed by the state tourism minister Ashok Chandra Panda,  development commissioner  R Balakrishnan, and tourism secretary Vishal Kumar Dev,  Swosti Group CMD and FICCI's tourism panel chairman J.K. Mohanty, FICCI secretary general, Dilip Chenoy,
This year's OTB will witness the participation of 60 foreign tour operators(FTO)  from 23 countries like Australia, Austria, Bulgaria, China, Finland, France, Germany, Hungary, Indonesia, Italy, Malaysia, Philippines, Poland, Romania, Russia, Singapore, Spain, Sweden, Thailand, Netherlands, UK, USA . They would be joined by 16 leading domestic tour operators (DTO) from Ahmedabad, Chennai, Coimbatore, Guwahati, Hyderabad, Mumbai, Pune, Raipur, Rajkot, Ranchi, Varanasi and Visakapatnam. The tour operators would  interact and will engage themselves with 56 sellers comprising of travel agencies and hoteliers from Odisha to showcase and sell the Odisha travel product internationally and within the country.
The invited FTOs and DTOs took pre-event familiarization (FAM) Trips in different tourist locations of Odisha to experience the richness and vibrancy of the state. Apart from the FAM trip and one to one business meetings the FTO's & DTO's will be taken to local site seeing of Bhubaneswar .
As Compared to last year, there has been a surge in the number of foreign buyers from 45 last year to 60 participants this year. Similarly domestic tour operators increased from 10 last year to 16 participants this year. There is also an increase in the pre scheduled B2B meetings between Buyers and Sellers which is 1800 this year compared with 1300 B2B meetings held in the first edition of OTB.