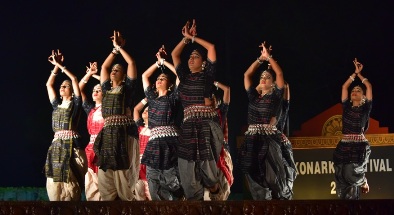 Bhubaneswar: Renowned Sattiriya exponent Dr. Anwesa Mahanta enthralled the audience of the Konark Festival on Tuesday with her choreographs on Sattriya and Harmony.
Anwesa presented Gayan Bayan followed by Vandana and Ramdani invoking Lord Jagannath in the open-air auditorium at Konark, the citadel of famous Sun Temple.  The other recital in Sattriya was Bhagabata Dasha Lakshana based on Srimad Bhagabat Gita. The tenets of Bhakti got vivid illustration in the choreography. The rendition created a serene and scintillating ambiance paving way for Odissi recital.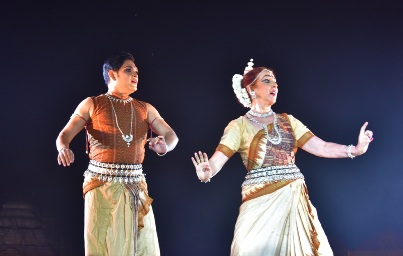 Dr. Illeana Citaristi made a creative attempt to bridge the gap between the world of artistic expression and the grim social reality with her new choreography Refugee.
The Tuesday show came to an end with the item  in Odissi –Ganga Yamuna– based on the Sanskrit treatise from Kalidas' Raghuvansa. The two different string of blue sapphires and white pearls of Ganga and Yamuna present a garland of white lotus with blue lilies interspersed in. The poetic imagination relating to Ganga-Yamuna got meaning fully exhibited by artistes of Art Vision.
The chief justice of Odisha High Court, Kalpesh Satyendra Jhaveri, chairman State Finance Commission,  R. N. Senapati, chief temple administrator Pradipta Kumar Mohapatra, tourism joint director Utpal Kumar Pati, Sangeet Natak Academy president Dr. Bijaya Kumar Jena and GKMORC chief Dr. Sangeeta Gosain graced the inaugural function. Dr. Mrutyunjaya Rath and Dr. Sadhana Sribastav, Dr. Ratikanta Pattanaik, Susant Kumar Panigrahi and Bishnu Prasad Singh coordinated the programme.