Bhubaneswar: Launching a campaign for 33% reservation for women in Parliament and state assemblies, the Odisha chief minister Naveen Patnaik Thursday written letters to the state chief ministers urging them to ensure reservations for women in general electoral politics. He sought cooperation of the chief ministers in this regard.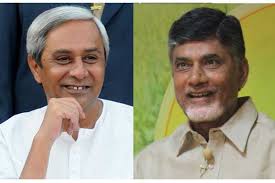 "I am glad to inform you that the Odisha Assembly has adopted an unanimous resolution to provide for one-third reservation to women in Parliament as well as the state legislatures," he has mentioned in his letter while urging the CMs of other states to initiative steps in that direction.
Patnaik has stated that his father Biju Patnaik had empowered the women by giving them reservation in local bodies and state government jobs. He has claimed that the steps taken by Biju Patnaik had tremendous effect on the status of women in the society. Keeping this success in view, Naveen had increased the reservation form 33%  to 50% per cent in panchayats and urban local bodies in 2011.
Patnaik had earlier written to Prime Minister Narendra Modi urging the latter to initiate the move to ensure one-third reservation for women. Meanwhile, he has formed teams of BJD senior leaders to lobby with political leaders across party line at the national level.