Bhubaneswar: Dilip Ray, the shy politician of Odisha, will disclose about his political move on January 9.
Ray is going to celebrate his 65th birthday at Jaydev Bhawan on January 9. And, he is going to announce his future political plan amidst his friends and followers on the day.
In the past, Ray used to celebrate his birthday in his May Fair hotel in Bhubaneswar amidst his hotel staff and few near and dear ones and friends. But, this time he is going to have it in Jaydev Bhawan, a public place in the city.
The venue and the occasion has been chosen to launch Ray in the Odisha politics in a different role altogather.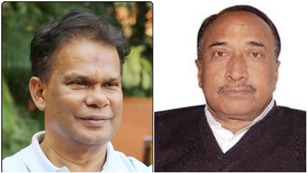 Ever since Dilip Ray and Bijaya Mohapatra have left BJP, weird speculations are doing round in the political circle of the state. There was suspense for quite some time as Ray left for US immediately after his resignation from the BJP as well as from MLAship. However, the media was running stories that the duo will return back to BJD. The media speculations proved wrong as nothing like that happened.
Ray and Mohapatra duo is likely to give a new equation to the Odisha politics ahead of the generational elections scheduled in April/May this year.