Bhubaneswar: The members of the 15th Finance Commission will have a exhilarating experience during their three day stay in Odisha.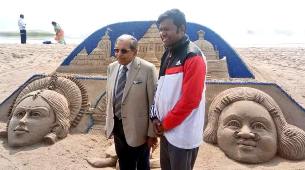 The Commission chairman, NK Singh, arrived on Monday, one day ahead of the schedule meetings starting from Tuesday. Singh along with his spouse stayed at Puri May Fair the night. The Commission chief found time to visit the sand art enclave on the Puri sea beach of international reputed artist Sudarshan Patnaik. On Monday, the couple had Jagannath darshan before rushing to Bhubaneswar for the meeting.
The three members of the Commission along with their wives would be flown to Chilika by chopper on Wednesday. After visiting various tourist sites like Nalabana in the Asia's largest brackish water lake, the couples would be checked into the Swosti Chilika Resort on the Chilika Lake for the night.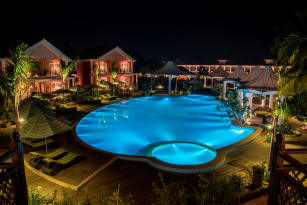 On Thursday the members along with their spouses will be brought back to Bhubaneswar Biju Patnaik International Airport by chopper for their return to New Delhi by flight.
The Commission under the chairmanship of NK Singh started the consultation with the various stakeholders, here at May Fair Hotel on Tuesday. The Commission met the Sarpanches, Zilla Parisad members, NAC and Municipality chairmen of various Panchyati Raj Institutions and Urban Local Bodies in the first round. In the second and third round it met representatives of trade and industries bodies.
The Commission will meet the chief minister Naveen Patnaik and representatives of other political parties on Wednesday.