Bhubaneswar: The Khandagiri-Udayagiri Mohoshav with the ancient twin-hillocks, famous for Jain temples, with its backdrop, got off here on Tuesday.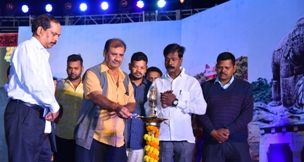 Gunjan Dance Group from Cuttack presented Odisha dance while Rakesh and his troupe from Rourkela performed hip-hop dance. Dipti Rekha and Om Kumar entertained the audience with their songs.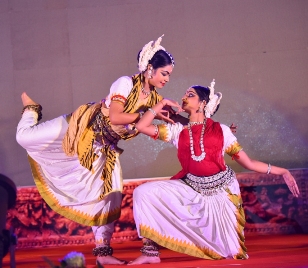 Tourism minister Ashok Chandra Panda, Bhubaneswar Madhya MLA Bijaya Mohanty, former mayor of Bhubaneswar Ananta Naryana Jena, culture director Bijaya Nayak, tourism deputy director Utpal Kumar Pati, tourism officers Ratikanta Patnaik and Ajaya Kumar Rout besides former local corporators Sujit Swain, Dilip Kumar Majhi, Ashwini Sundaray, and Hurdaya Ballav Sundaray graced the opening ceremony of the Mohashav.