Bhubaneswar: Eminent historian and author William Dalrymple Saturday said that the king Raja Ranjit Singh of Patiala princely state in Punjab had pledged the world famous Koh-i-Noor diamond to Lord Jaganath of Puri.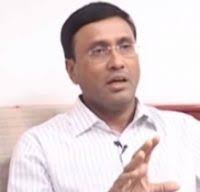 " History tells us that Raja Ranjit Singh had once offered Koh-i-Noor diamond to Lord Jaganath of Utkala", said Dalrymple while delivering the 20th lecture series of the Odisha Knowledge Hub (OKH), here on Saturday.
The historian said that Koh-i-Noor is the symbol of British imperialism in India. Throwing light on the history of the precious stone since 1730, Dalrymple said that Koh-i-Noor is closely associated with the Indian sculptor art, culture, literature and history.
Dalrymple along with Anita Anand has written a book — History of Koh-i-Noor– 2016. He has described Koh-i-Noor as the world most infamous diamond. Recently, he had organised an exhibition on Mogul arts for Asian society at New York where in he had presented that the Koh-i-Noor diamond is associated with the Mogul art.
Development commissioner Asit Tripathy introduced Dalrymple to the audience of the OKH. He said that Dalrymple has written nine books on India and Islamic world. His latest book -Nine Lives- has bagged the prestigious Asia House Literature Award recently. For popular writing he has been awarded with Thomas Book Travel Award, Scottish Book Award and Wolfson Award.
The state chief secretary, AP Padhi, along with senior officials of the state government besides scholars, historians, educationists and students participated in the lecture series.
Taking into consideration of the popularity of the OKH lecture series, this time arrangements were made to reach out to district headquarters through video conferencing.