New Delhi: The Pivot, a portrait of an artist, is on the wall of Art Junction, one of the most sought after joint for art connoisseurs here in Hotel Lalit.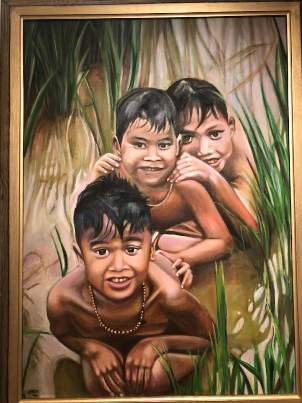 Pivot is a selfie by artist Archana Singh, who along with a dozen artists has participated in the Summer Show which will continue till the end of next month. Archana's other creation in the exhibition Collage is quite invoking. She has well played with oil on canvas.
The art exhibition was inaugurated on Wednesday. Delhi's well-known artists Alka Singh, Ayaan Ali Khan, Chandan Panjre, Harleen Sandhu, Jyoti Singh, Krishna Das, Momi Konwar, Poonam Agarwal, Poonam Bhatnagar, Ranjeeta Kant, Suravi Surana and Samata Agarwal are also displaying their paintings in the exhibition.