Bhubaneswar: Odisha exported watermelon to United Arab Emirates(UAE). Ormas with the help of AKM has exported 25 tonnes of watermelon cultivated in the district of Jharsuguda of Odisha to the Arabian city of Dubai this month.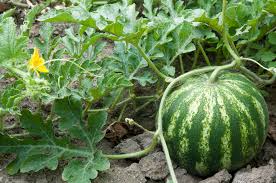 Under the state government's Agriculture Production Culture(APC) project, an all women producers group called MAMTA of Jharsuguda district undertook cultivation of watermelon( August variety) in 65 acres in a synchronised production approach. The 38 women cultivators of Odiapali and Sunamal villages of Likera block of the district were supported by the civil society organisations SEWA and PRADHAN.
The farmers also sold their produce directly to the traders in nearby cities and towns like Rourkela, Sambalpur, Bargarh, Sundergarh and Ranchi in Jharkhand.
Though the farmers get same price as the local rates, however this piloting is done to open a new market route for the future, said a senior officer of the state government concern Ormas (Odisha Rural Development & Marketing Society).
"It is an example for farmers, as now produce is directly sold from the farmers without being exploited by the traders and middlemen. Here the farmers are selling their watermelon at Rs 5.50 per kg, which is at a comparable market price."