Bhubaneswar: Chief minister Naveen Patnaik has a message for BJP in his ministry making.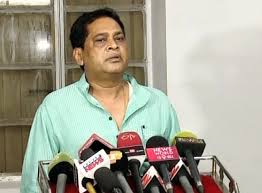 By inducting Tushar Kanti Behera and Raghu Nandan Das in the ministry, Patnaik has send a subtle signal to the BJP, particularly the dissidents. Tushar, a BJP leader from Kakatpur assembly constituency, had joined BJD just before the election. He, in fact, had returned the BJP ticket to contest from BJD in the constituency. Similarly, Das, an aspirant of BJP ticket from Ersama-Balikuda, switched over to BJD when the saffron party decided to accommodate the BJD's expelled leader Damodar Rout.
Even though Tushar and Raghu Nandan were first timer, Naveen picked them to drool BJP dissidents to his party. The BJP has 24 MLAs in the new assembly.
Naveen also sent a signal to Congress by inducting Naba Kishore Das in his cabinet. Das, a former MLA from Jharsuguda, had switched over the BJD on the eve of elections. Now with the Das' elevation as minister, the Congress MLAs, as many as 9 have got elected to the assembly, can not ignore the prospects in BJD.