The Central Sahitya Academy secretary, K Srinivasan, has said that more transparency would be maintained in Academy award selections.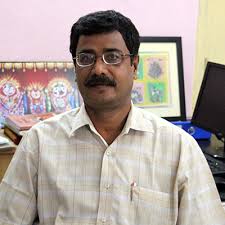 "Henceforth, the Academy will make public the names of the books shortlisted for the final round of selection", said Sreenivasarao.
The Academy's decision came in the wake of a letter shot off by established translator Narendra Narayan Dash. Citing two articles by eminent litterateur Asit Mohanty — 'Gopaniyatara Gopan Katha' (The secret of secrecy) and 'Gopaniyatara Ganthi Phitu' (Let the secrecy be unraveled)– Dash had urged the Academy to come out with the name of the books that have qualified for the final round of selection.
The Academy secretary Sreenivasarao, in a letter to Dash, has stated that adhering to the rules the names of the books reached final round would be made public.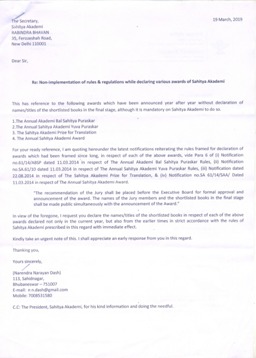 "The recommendation of the the Jury shall be placed before the Executive Board for formal approval and announcement of of the award. The names of the jury members and the shortlisted books in the final stage shall be made public simultaneously with the announcement of the Award"
The Academy's general body and well as the executive body is meeting at Agartala, the capital city of Tripura, on the occasion of Award giving ceremony for translations for the year 2018 on June 14, 2019. The executive body is going to announce the Young Writers Awards and Bal Sahitya Puraskar at Agartala.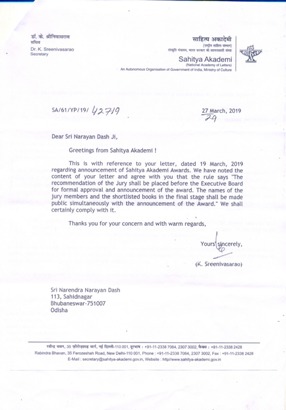 This time, as per the rules the Academy will disclose the names of the three-member jury and also the names of the shortlisted books while announcing the names of Academy Award winners
Central Sahitya Aacademy every year confers awards for 24 recognised languages of the country. It has also instituted annual awards for translation, young writers, and Bal Sahitya Puraskar.