Bhubaneswar: The National Disaster Management Authority(NDMA) has highly praised the Naveen Patnaik government in Odisha for its apt handling of the cyclone Fani.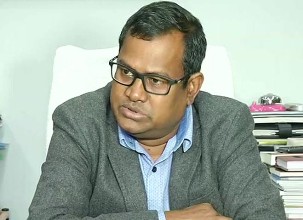 "Odisha's preparedness and response to the devastating cyclone Fani from State to Community level is World Class", said the NDMA member Kamal Kishore.
" Odisha has set new benchmarks in disaster management and now other states are to emulate it. The experience and expertise of Odisha is recorded as a model at national and international level. In all places that we have visited, we have heard and seen about satisfaction level of the people in rescue and relief operations. The cyclone shelters have been well managed with the state government scheme of Apadamitras(friends in disaster)."
Kamal Kishore said this in the wrap up meeting with the the state government held under the chairmanship of chief secretary, AP Padhi, here on Thursday. The state special relief commissioner (SRC) Bishnupada Sethi presented the cyclone updates for discussion.
The chief secretary said," We look forward for the technical expertise and guidance from the NDMA in our current effort for rehabilitation and restoration.
Padhi urged the NDMA visiting official team for Rs 5,200 crore financial assistant as the Rs 1000 crore released after the prime minister visit of the cyclone affected area has been exhausted.
The NDMA secretary Pradip Kumar assured that the Authority would work in close collaboration with the state government in areas like housing, power distribution, telecom and livelihood as these sectors have suffered massive loss due to the cyclone.
SRC Sethi told the meeting that 1.35 lakh houses have damaged fully or severely, 1.40 lakh pucca 2.72 lakh kuchha houses were damaged partially, 7547 huts, 1.19 lakh cowsheds were damaged fully. Crop loss to the extent of 33% and above took place 1,46,311 hectares becasue of the cyclone and heavy rainfall. Around 6281 large animals, 53.26 lakh poultry birds were affected. The cyclone caused heavy livelihood loss for 71060 traditional craftsmen, 42488 handloom weavers , 12,135 seiculture farmers. Apart from that, 6416 fishing boats and 8821 fishing nets were damaged causing livelihood loss to fishermen community. Around 573 micro and small enterprises along with salt industries have been severely affected. Sethi urged the visiting members for inclusion of livelihood support to street vendors in the SDRF/NDRF norms.
Development commissioner AK Tripathy, agriculture production commissioner Gagan Dhal, NDMA joint secretary V Thiruppugazh, senior consultant Swati Sulagna and other senior officials of the state government participated in the meeting.